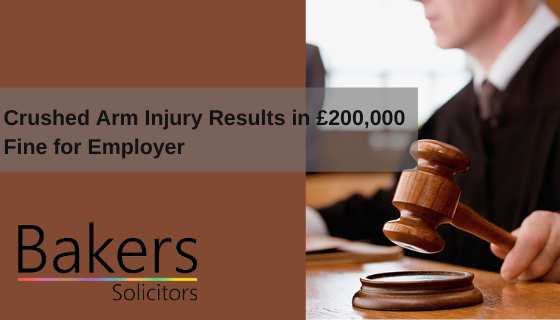 British-based multinational consumer goods company Reckitt Benckiser Healthcare (UK) Ltd has recently been fined £200,000 following a severe arm injury suffered by one of its employees in 2017.
In a case bought by the UK's Health and Safety Executive (HSE) and heard at Grimsby Magistrates Court last December, details emerged of how a 25-year-old employee of the FTSE 100 listed corporation had suffered an open crush injury to his left forearm caused by a improper recalibration of a bottle filling machine at the company's site at Dansom Lane South, Kingston upon Hull. The incident, which occurred on 9th September 2017, also caused tendon injuries to the workers hand, wrist and forearm.
Following a full investigation by the HSE, it was found that the bottle filling machine had not been electronically isolated and locked off by the injured worker or any other employee. Had this had taken place, the recalibration of the machine could have been carried out in a safe manner avoiding the risk of injury.
Reckitt Benckiser Ltd pleaded guilty to breaching Section 2 (1) of the Health & Safety at Work etc Act 1974. The company was also fined £200,000 and ordered to pay £8,261 in costs. Following the court's decision, a spokesperson for the HSE commented:
"Non-routine maintenance tasks must be carried out by trained personnel working to standard safe operating procedures. Reckitt Benckiser should have developed a standard operating procedure for the adjustment process, which if implemented correctly along with their lock off procedure, could have prevented the incident."
It is understood that the unnamed employee will also be pursuing a personal injury claim for damages and compensation.
Workplace Injury Advice from Bakers
At Bakers we pride ourselves on our experience and success in representing claimants who have been injured at work through no fault of their own, helping them to receive compensation that they are properly entitled to. Our professional, friendly team will give you an honest, free and 'plain English' appraisal of your claim and we love to delight our clients when they receive the injury compensation they deserve.
If you would like us to handle your personal injury compensation claim, you can contact us online or by phone on 01252 744600.