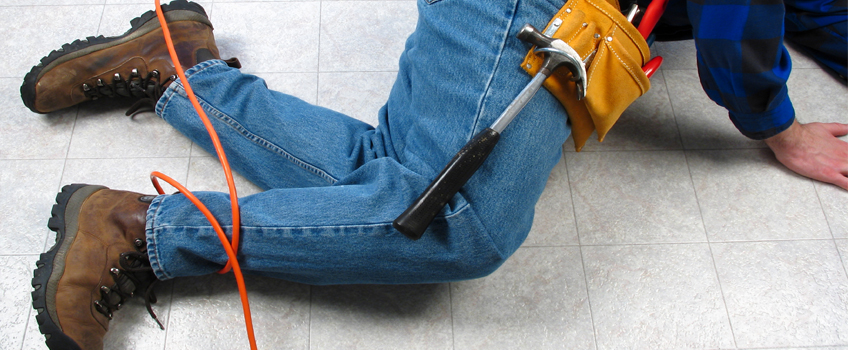 Hazards At Work Compensation Claims
Have you tripped or slipped at work? You need to take real care at work to avoid hazards. Even with proper care, your employer has a duty to ensure your work environment is safe and free of physical or chemical hazards. Bakers Solicitors offers specialist advice for those who were injured by hazards at work that may have been preventable if proper care had been taken by their employers.
For additional information please visit: How to make a claim when you have had an accident at work.
An Example Of How We Helped
Our client was employed at a care home. It was a busy breakfast time with not many staff on duty, and she had to go to the cellar to fetch some marmalade. As she came up the stairs carrying two jars, one in each hand, she tripped on the way up, and because she was carrying the jars she suffered nasty lacerations to both hands. We managed to win the case against the care home's insurers and negotiated an award of £9,400.
See our full list of 'Accidents at Work' services.
Contact Our Personal Injury Firm To Learn More
If you have had an accident at work or have tripped or slipped in your place of work, and require expert help, then please do not hesitate to contact us of FREEPHONE 0800 731 7284 for FREE advice as to whether you have a claim.