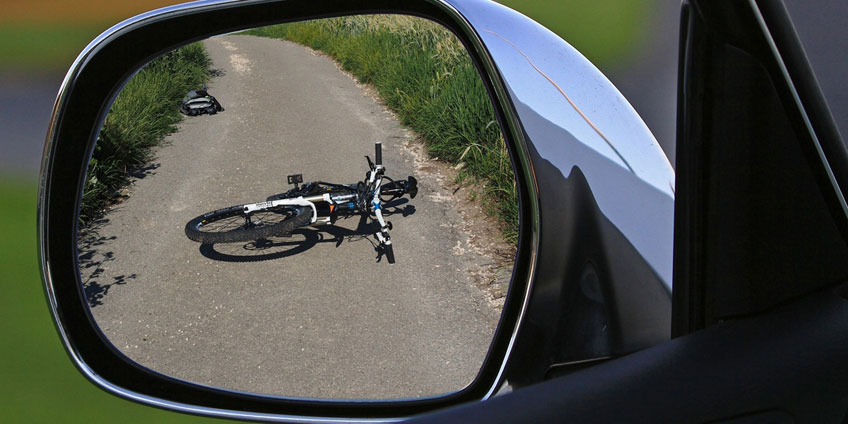 Cyclists injured by uninsured drivers or in hit and run accidents
There is no doubt that being involved in any cycling accident is a traumatic event for everyone involved. However, if the accident involves being hit by a driver who is uninsured or if you are involved in a 'hit and run' collision with an untraceable driver or by a stolen vehicle, there is understandably further anxiety and uncertainty.
Can I make a claim if I'm involved in a cycle accident involving an uninsured driver?
Cyclists injured in an accident involving an uninsured driver can still claim compensation through the Motor Insurers' Bureau (MIB) — an organisation set up by motor insurers to compensate the victims of uninsured and un-traced drivers. The MIB also helps victims of accidents involving foreign registered vehicles or if the vehicle has been stolen. To be eligible to make a MIB claim, the accident must have occurred on a public road or an area to which the public and their vehicles have free access. It is required by law for drivers to have valid insurance for vehicles driven on public roads.
If you have been injured in a cycle accident with an uninsured driver or in a hit and run accident, speak to one of our cycling accident claim solicitors today. Call 01252 744600 or make an online enquiry.
Can I make a claim if my cycle accident involved a hit and run driver or stolen vehicle
If you have been injured in an accident and the driver fails to stop or if the vehicle involved has been stolen, our personal injury solicitors, who are specialists in cycling accident claims, will talk you through the process, assisting you to get the compensation you are entitled to. If the driver involved is identified and has valid insurance, we can help you pursue a compensation claim through their insurance company. Likewise, if you were in a cycle accident with a stolen vehicle that is successfully traced, a compensation claim for injuries suffered may be covered by the vehicle owner's valid insurance.
However, a claim through the MIB may be the only course of action if there is no valid insurance held by the owner, or the vehicle is not located. There are certain steps required when making any personal injury claim or to claim for compensation through the MIB so it is important you seek the advice of a personal injury specialist such as Bakers Solicitors – read about our success stories.
Cyclists Injured by Uninsured Drivers Solicitors
Bakers Solicitors assists cyclists and their families injured in road traffic collisions by uninsured or untraced drivers in Farnborough, Aldershot, Hampshire, Surrey and the surrounding regions. If the driver who caused your bike accident is not insured, our specialist team of lawyers will assist you in making a complaint to MIB, offering our services on a no-win, no-fee basis. This means that if we do not successfully recover compensation for you, you will owe our firm nothing.
Securing Compensation For Victims Of Uninsured Drivers
If you discover that the driver who caused an accident you have been injured in is uninsured, don't hesitate to contact one of our personal injury solicitors. The sooner your case can be investigated and examined for evidence, the greater your chances of securing compensation will be.
It is essential to report the incident to the police within 14 days of the accident. When you instruct our experts, we will assist you in gathering the proper documentation of your injuries and other losses so as to paint a clear and comprehensive picture of your need for MIB adjusters. We will also serve as your advocates in this legal realm so that you and your family can concentrate on recuperation.
For additional information please visit: Key Stages to Making a Claim
Contact Our Personal Injury Firm For More Information
There is no need for worry should it be revealed that the at-fault driver in your cycling accident is uninsured. Our cycling accident solicitors will be at your side, ready to guide you through the process of making a successful claim. Contact our offices FREE on 0800 731 7284 or by email or make an online enquiry to discuss your case in a complimentary consultation. Bakers Solicitors is based in Aldershot, Hampshire.