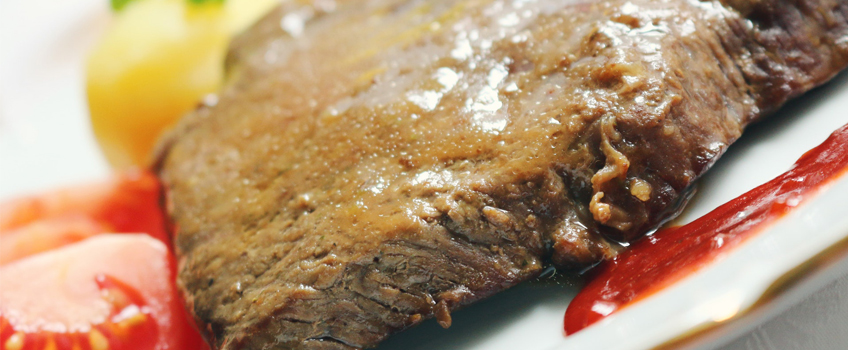 Food Poisoning Solicitors
Have you become ill after dining out? Were you injured by a foreign object found in pre-packaged food? You may be eligible to make a personal injury claim. Food poisoning and contamination can happen to anyone. Bakers Solicitors specialises in defective product claims resulting from food poisoning. Our team of Aldershot-based solicitors offers clear legal advice and friendly service to help you determine whether you have a valid claim against a restaurant, carvery, cafe, supermarket or food manufacturer.
Proven Expertise With Food Contamination Claims
Symptoms of food poisoning may not be readily apparent following a night out or after cooking a meal with products purchased several days or a week before. Therefore, many people assume they have no right to make a claim at all. However, if you suffered from a digestive illness or injury due to foreign objects in your food such as bone, plastic, metal or glass, we can help you hold a negligent restaurateur, retailer or manufacturer to account.
Our lawyers are especially adept at handling such complex cases, and we offer a free consultation in which to discuss your case. We will advise you on whether you are eligible to make a claim, and if so, can assist you in gathering the necessary evidence to support your claim. We handle cases where food poisoning occurred as a result of:
Use of outdated or contaminated food
Preparation in unsanitary conditions
Unsafe preparation, as in the case of seafood or raw chicken
Poor quality packaging that led to contamination
Whether the result of a negligent cook, restaurant management or manufacturer error, we have the detailed knowledge and dedicated resources to pursue your claim.
How We Helped Someone Injured By Drinking A Coffee
In one of our cases, our client purchased a drink from a multinational coffee company. He never thought that he would moments later feel a pain in his throat caused by a foreign substance in the drink. After complaining, he was initially given a gift voucher to buy a few more drinks. He was not happy. He didn't realise that his symptoms could cause months of pain and distress.
See our full list of 'Faulty Goods' services.
Contact Us For Assistance
While there are time limitations on making a claim, speak with a qualified lawyer before you simply write off the incident as a bad experience. We specialise in assisting those whose claims may be close to the wire or that were rejected by other firms. Call us on 0800 731 7284 or contact us online to arrange a free initial consultation. No win no fee available.