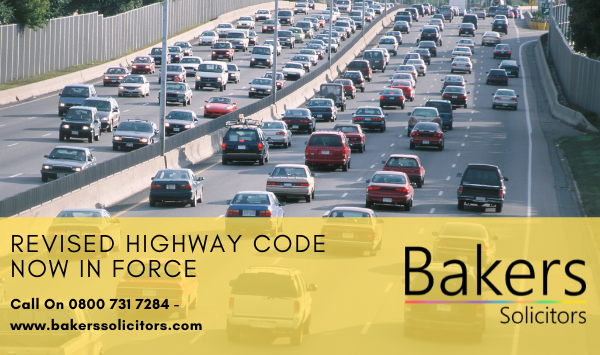 A new and revised Highway Code has been since January 29th 2022. It gives cyclists a clear priority over drivers, and has been updated to include 2 new rules about the new 'hierarchy of road users'
Cyclists and cycling campaigners in particular have welcomed these changes, but the UK Govt has been accused of communicating them silently.
Changes to the highway code include:
Drivers have more responsibility of watching out for cyclists, people horse riding or walking.
Drivers turning into a road are required to give way to pedestrians waiting to cross.
Cars must leave at least 1.5 metres of space when passing bicycles, enabling two cyclists to ride abreast.
Motorists cannot cut across cyclists or horse riders going straight ahead when turning into or out of a junction or changing direction or lane to avoid "left hook" collisions.
Motorists should allow cyclists priority at roundabouts.
Cyclists have to be more observant and aware of pedestrians.
Cyclists are instructed to cycle in the centre of the lane in slower moving traffic and on quiet roads and move over to the left if a faster vehicle approaches if this can be done so safely, and "at the approach to junctions or where the road narrows, where it would be unsafe for drivers to overtake them".
Other changes to the highway code can be found here.
In a report by  The Provisional Department for Transport (DfT) figures show 4,290 pedestrians and 4,700 cyclists were killed or seriously injured in crashes on Britain's roads in the year to the end of June 2021.
Whilst these new policies will are aimed at making UK roads a safer place, placing greater responsibility on road users that post the greatest risk, this does not completely remove the likelihood of road traffic accidents.
It is essential for all UK residents to read and remain updated on the Highway Code. It is frequently updated and applies to all UK residents, not just drivers or individuals learning to drive.  The policies in the code are legal requirements and if they are not followed, it is considered as committing a criminal offence.
Most road traffic collisions occur because one driver was negligent — perhaps he or she was driving too fast or driving in a careless or reckless manner. If you have been in a road traffic accident (RTA), expert legal advice is essential.
Road Traffic Accident Solicitors
At Bakers we pride ourselves on our experience in representing claimants who have been injured through no fault of their own, helping them to receive compensation that they are properly entitled to. Our professional, friendly claims team will give you an honest, free and 'plain English' appraisal of your claim and we love delighting our clients when they receive the injury compensation they deserve.
If you would like us to handle your personal injury compensation claim, you can contact us online or by phone on 01252 744600.