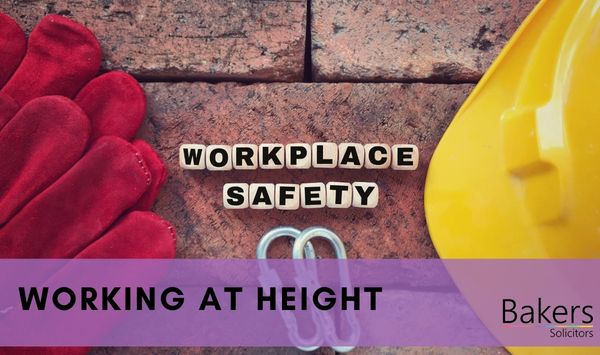 Working at height, as recent HSE figures confirm, continues to be one of the most significant causes of death and serious injuries at work. But whilst the phrase "working at height" is obvious in many circumstances in others, it is not so clear.
Working at Height for the purposes of the relevant Health & Safety Regulations does not mean you have to be in the air. It means any situation where there is a risk of you falling a distance or of tools or other objects falling a distance. For example, if someone is working on the ground but next to a large hole, they are "working at height". If you are working in the back of a lorry, you are also working at height, and so on. Further, if you are working on the ground but others are working above you, again, the working at height regulations apply.
The relevant law is in the Work at Height Regulations 2005, which all employers must follow. This sets out that an employer must, amongst other things:
Ensure that work at height is properly planned, supervised, and carried out in a way that is as far reasonably possible safe.
Ensure that work is not carried out at height when it is possible to carry out that work in another way.
When work must be carried out at height, take all reasonable steps to reduce the distance of any fall.
Provide reasonable equipment to prevent falls, such as scaffolding or platforms (not ladders).
Take reasonable steps to prevent falling objects and prevent employees from being in areas where they might be struck by a falling object.
Make sure the equipment provided to work at height is regularly inspected and maintained.
So, your work may well involve working at height without even realising it!
Accidents at Work Solicitors
At Bakers Solicitors, we understand the difficulties you might encounter when considering making an accident at work compensation claim against your employer. You may feel pressured not to make a claim or even fear losing your job.
Bakers Solicitors combine expert legal advice through our experienced case handlers with a commitment to client care and the use of cutting-edge technology. If you would like us to handle your personal injury compensation claim, you can contact us online or by phone on 01252 74460