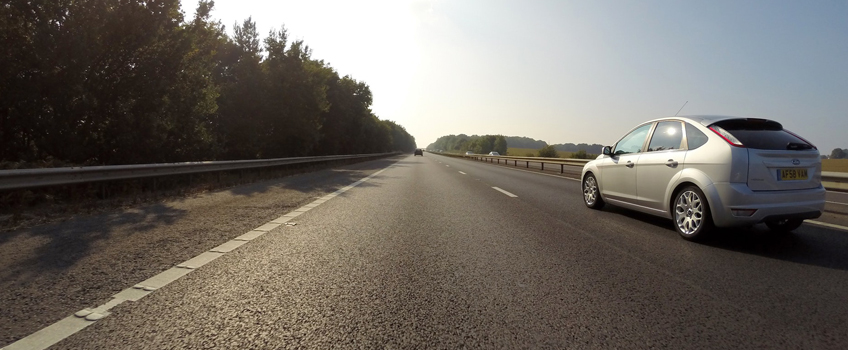 Motorway Pile-Up Compensation Claims Solicitors
Pile-ups on the motorway cause some of the most catastrophic injuries due to the speed at which vehicles are typically moving and the number of other motorists on the road. Bakers Solicitors specialises in complex road traffic accident claims, offering expert advice and committed client care to the injured and their families. We will sort through the complexities to arrive at a compensation claim that makes provision for all of your immediate and anticipated care needs.
Causes Of Motorway Pile-Ups
Catastrophic motorway pile-ups often begin through one minor action that spirals out of control. A driver swerves slightly to avoid a pothole or an animal. A lorry driver falls asleep at the wheel after many hours of driving. Someone sends a "quick" text message to a friend. Alternatively, a driver does not take proper care to drive safely in unfavourable conditions, such as rainy or foggy weather. In congested traffic, these seemingly minor incidents can quickly lead to a major pile-up as vehicles behind said vehicles do not have time to slow down or avoid a swerving car.
Your Advocate Through The Claims Process
Motorway pile-ups happen in an instant, and one can quickly become overwhelmed when attempting to deal with the aftermath of such a catastrophic event. Our solicitors are committed to providing superior client care. We will take charge of the details of investigating the accident, gathering evidence, liaising with medical experts, and assessing your immediate and long-term needs. You can rest assured that we will keep you apprised of any and all developments in your claim as they occur.
Our firm is recognised not only for its success handling complex and serious injury claims, but also for the care and dedication we show to our clients in their time of need.
For additional information please visit: How to make a claim when you have had a road traffic accident.
See our full list of 'Road Traffic Accidents' services.
Contact Our Expert Road Traffic Accident Solicitors To Discuss Your Claim
If you or your loved one was involved in a an accident on any major road in England or Wales then our expert team is ready to assist you.
Call Bakers Solicitors now, on FREEPHONE 0800 731 728 or make an online enquiry for FREE impartial advice as to whether you have a claim. Bakers Solicitors is based in Aldershot, Hampshire.